ALUMNI NEWS
FOUNDER'S DAY CELEBRATIONS AROUND THE WORLD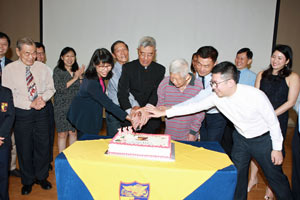 Whenever and wherever ACSians meet, it is not unusual for them to greet each other with "The Best Is Yet To Be" or to belt out spontaneously into the ACS Anthem, the two treasured takeaways from their beloved Alma Mater.

Another cherished recollection dear to their hearts of those who have passed through the portals of ACS is March 1, the auspicious day Bishop William F. Oldham founded the school in 1886.

Here's a roundup of how ACS Founder's Day was celebrated around the world this year.
---
THE REGIONS ROUND ECHO THE SOUND OF ACS FOREVER!
London, United Kingdom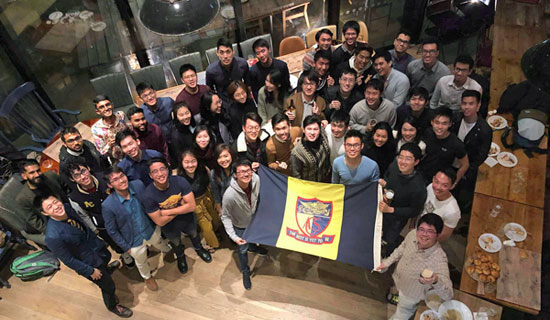 ACSians from all over the United Kingdom gathered in London on February 23 to celebrate Founders Day. Garbed in red, blue and gold school shirts, jackets and even ties, they revelled in the company of old friends and reminisced fondly of their younger days in school.
According to Bryan Lim from the ACS (Independent) Class of 2014, "It was a joyous and nostalgic occasion. Cries of cravings for curry chicken, hakka noodle and ban mian echoed around the room only to be replaced by intense debates on the best costumes worn for "Be-Yourself Day" and what the true story of the scary classroom was. Fetal photos of our first days in school were shared alongside roaring laughter and the evening culminated in a time old tradition of the battle worn cry of ACS forevermore."
Back to Contents