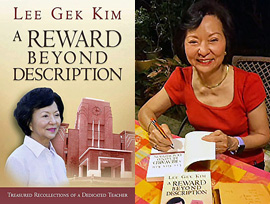 CALLING ALL
from the Class of 70/72!


The ACS Class of 70/72 will be having its 2018 Get-
Together on Friday, 14 September 2018. All from this
cohort, including the girls from the 1972 Pre-U cohort,
are welcome to attend. Those who are interested and
not already in the ACS Class 70/72 WhatsApp chat
group can contact the following for more details,
including the address of the venue.

John Lim Tiong Lee 9635 8842
Andrew Koh 9622 7522
Patrick Cheong 9487 6228