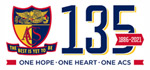 The Covid-19 pandemic may have caused severe disruption to the lives and livelihoods of people around the globe, but it did not prevent ACC`CSians abroad to find ways and means to celebrate the 135th ACS Founder's Day without flouting safety management measures. Besides the celebrations in Brisbane, Melbourne, Perth and Auckland as reported below, there were also other smaller groups of ACSians abroad, and in Singapore as well, gathering to celebrate their beloved alma mater's birthday.
---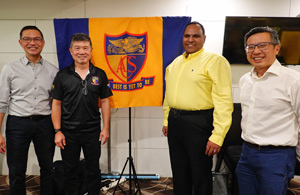 50 old boys and girls gathered for dinner to celebrate the 135th ACS Founder's Day at the Jade Kew Restaurant in Melbourne on March 6, 2021. Considering the Covid-19 pandemic and enforced safe distancing measures then, the large turnout spoke volumes of our adoration for our beloved ACS.
While we were treated to a hearty dinner, the highlights of the evening included the emotional singing of the school anthem and a trivia quiz conducted by Samuel Lee (ACS Class of 87). Dinner was followed by a speech by Dr Mano Thevathasan, whose family has a 5-generation association with the ACS. He recounted the history of the school as intertwined with that of his family's. It was a delight to watch the younger attendees mix freely and take selfies with more senior members .
To God be the glory for allowing us to meet despite the circumstances.
Dr Suresh John
ACS Class of 78
---

Click for more ACS Founder's Day Celebrations Around The World



Brisbane, Australia


Melbourne, Australia

Perth, Australia

Auckland, New Zealand