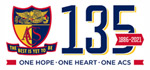 The Covid-19 pandemic may have caused severe disruption to the lives and livelihoods of people around the globe, but it did not prevent ACSians abroad to find ways and means to celebrate the 135th ACS Founder's Day without flouting safety management measures. Besides the celebrations in Brisbane, Melbourne, Perth and Auckland as reported below, there were also other smaller groups of ACSians abroad, and in Singapore as well, gathering to celebrate their beloved alma mater's birthday.
---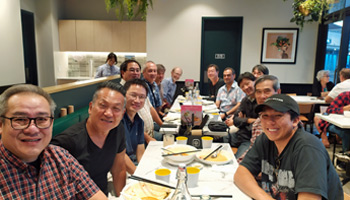 Although the past year was fraught with Covid-19 challenges, we went on social media to determine the number of ACSians living in New Zealand and to gauge the interest for a gathering to celebrate our 135th ACS Founder's Day.
Out of the woodwork, came over 20 positive replies. With New Zealand at a more relaxed level 1, we decided to meet for dinner on February 27. But alas, community cases emerged that week and as Auckland went back into lockdown, we had no choice but to postpone the dinner.
Thankfully, we were able to meet on March 20 three weeks later. While we span five decades of ACS from the 60s to the last decade, we had a great time chatting with each other over a good meal. Some had met up earlier at a nearby pub for a pre-dinner tipple and of course, after dinner, we went outside of the restaurant (so as not to scare the other diners) to sing the school anthem.
All in all, it was a wonderful evening.
Colin Koh
---
Click for more ACS Founder's Day Celebrations Around The World



Brisbane, Australia


Melbourne, Australia

Perth, Australia

Auckland, New Zealand