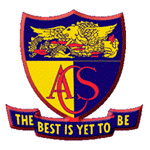 Contents
◊ Up close and personal with Mr. Tan Wah Thong
◊ ONE ACS Celebrates 122nd Founder's Day!
◊ A Standing ovation for Mr. Chiam See Tong
◊ ACSians Overseas celebrate Founder's Day
◊ Double celebrations at ACS (Independent)
◊ Double joy at ACS (Barker Road)
◊ A musical treat at ACS (Primary)
◊ Going "International" at ACS (International)
◊ Sharing the ACS Spirit at STB-ACS (International) Jakarta
◊ Cheers, screams and excitement at ACS Oldham Hall!
◊ Benson Puah takes over the ACS OBA helm
◊ 40 years on ... and what a fabulous reunion!