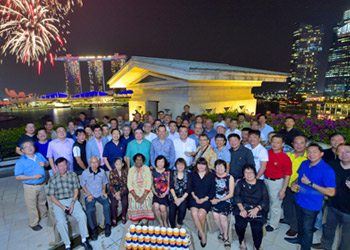 2018 marks 40 years since the Class of '78 left secondary school at Barker Road. 40 is a very significant number --- rain fell for 40 days and 40 nights before a new world dawned, the Israelites wandered in the Judean desert for 40 years before God led them into the promised land, Jesus fasted for 40 days and 40 nights before God pronounced him as His beloved son.
Good things follow 40! So too have the alumni of the Class of 78 gone through their testing and trials in the last 40 years and we look forward to the future with great expectation.
To mark our "coming of age", the Class of '78 held celebrations over 4 consecutive days recently. Due to work, mission and other commitments, some were able to attend only one, others took day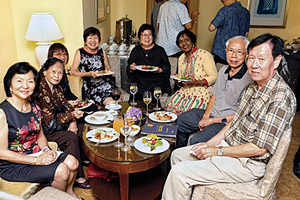 off to enjoy (& relive) the old camaraderie, some even flew in all the way from Australia to be with us! We also took this opportunity to honour our teachers by having them as our guests for dinner and entertainment.
The celebrations began on the evening of July 26 with some of our Meniscus Support Group holding futsal games at a private futsal court at Tagore Lane.
The next day, some of us crossed the causeway by a chartered mini bus for a relaxing game of golf and stayover. Non-golfers and family also came along to support at the 19th hole. It's never too early to induct young ACSians!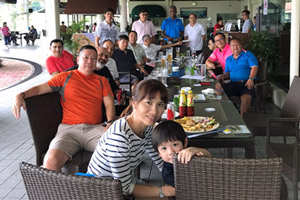 On July 28, we had dinner at the Fullerton Hotel. Our crowd started arriving by 6 pm to catch the NDP Preview aerial and water display from the balcony of our suites at the Fullerton Hotel. After dinner we were treated to fireworks display, and the party continued late into the night.
On the final day, we wound down our celebrations with a simple get together at an F&B outlet in Sentosa owned by one of our cohort.
One celebration for each decade of friendship. "Senior citizen" is just a phrase, age is only a number. We are ACS old boys … with young hearts.
Lim King
For and on behalf of The Organizing Committee