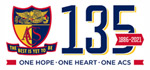 March the 1st is a day deeply etched into the hearts of ACSians. It is a reminder of God's continued blessings upon our School and causes us to reflect upon the God-given passion and vision of our founder, Bishop William Fitzjames Oldham. ACS Founder's Day is an institution of its own; the Schools celebrate with much pomp and ceremony and alumni look forward to reliving school days with friends and former teachers.
This 135th Anniversary of our alma mater's founding was meant to have been a Grand Endeavour to echo the celebration held in 2011 at the Singapore Indoor Stadium where 10,000 ACSians congregated to commemorate yet another milestone year. Unfortunately, Covid-19 restrictions did not permit that plan to go ahead.
The path of least resistance would be to blame the pandemic for the disruption and then hope for a better age but that is not the ACS nor the ACSOBA way – ACSians find a way or make one. Shaped by global events, the ACSOBA began to gather ACSians in a variety of ways and in a fashion that was no less meaningful.
Setting the tone and focus of the celebrations were the theme (One Hope, One Heart, One ACS) and theme verse (Hebrews 10:23-24 – Let us hold unswervingly to the hope we profess, for he who promised is faithful. And let us consider how we may spur one another on toward love and good deeds.) chosen by the ACSBOG and the ACS Principals. With that in mind, acs135.com was launched in January 2021 by the ACSOBA to host a variety of online activities to celebrate ACS135. In the months of January and February, a diverse array of events was organised to reach out to the different segments of the ACS Family.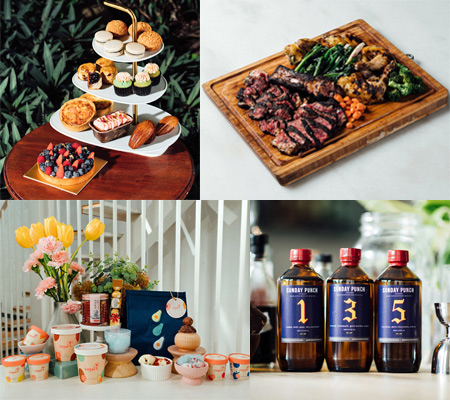 Online events and activities leading up to Founder's Day included:
The Grand En-Devour, A Gustatory Journey where the ACSOBA collaborated with alumni owners of F&B establishments to offer ACS-themed delicacies to the ACS Family to enjoy in the safety and comfort of home. We were honoured to partner with SM Pang of New Ubin Seafood, Jeremy Nguee of Preparazzi, Mark Tay of Sunday Punch, Li Ping and Hans Loh of Kara Cafe and Dessert Bar, and Melissa Woo of Patissier Woo who channelled their creative flair and imagination into menus that revolved around schooltime themes such as Assembly, Recess, Elevenses and Class Dismissed.
ONE ACS Photography Competition judged by celebrity photographer, Russel Wong (ACS '77) saw almost 100 entries over five categories- Primary, Secondary, Post-Secondary, Staff & Parents and Alumni. The objective was to capture the ACSpirit in images that words cannot express.
Caleb Indigo from ACS (Independent) was the winner of the competition's Grand Prize which was donated in loving memory of Mr Chen Jan Jee, President, ACSOBA (1955-1958).
Photography Competition Winners

Top left: Grand Prize – Caleb Indigo from ACS (Independent)

Top centre: Secondary Category – Marvin Tan Yen Hao from ACS (Barker Road)

Top right: Primary Category – Wang Yubo from ACS (Primary)

2nd row, left: Staff Category - Seow Kian Yong from ACS (Primary)

2nd row centre: Alumni Category – Mark Tan

3rd row right: Post Secondary Category – Koh Zi Lin, Germaine from ACS (Independent)

13.5 Hymns & Songs of Worship That Every ACSian Ought To Know, were compiled in a Spotify playlist. Honouring Founder's Day for ACSians inevitably leads to a reflection of the past and to many of us, 'Chapel' was, and continues to remain, a fundamental piece of our ACS experience and memories. The ACSOBA is appreciative of Rev Malcolm Tan who made the thoughtful selections.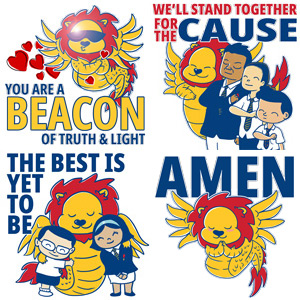 135 Marketplace online where ACSian-owned businesses listed on the ONE ACS Business Directory provided the ACS Family with special privileges to commemorate ACS135.
SocialACS135 welcomed the appearance of Ah Moy, the lovable and playful lion-headed, eagle-winged and dragon-tailed mascot created for ACS135 by highly acclaimed film maker, satirist and cartoonist, Colin Goh (ACS '86, ACJC '88), in an array of tongue-in-cheek virtual stickers. Other virtual assets included commemorative Zoom backgrounds of each of our ACS schools and festive Instagram filters create by Chloe Sng (ACS (Independent) '08).
ACSOBA Alumni Mentorship Programme was launched in March to celebrate the lifelong intergenerational ties that the ACS culture is well known for. Over 170 mentors and mentees have registered with the programme and the ACSOBA hopes to extend the programme to more young alumni over the course of the year.
ACS135 Thanksgiving Service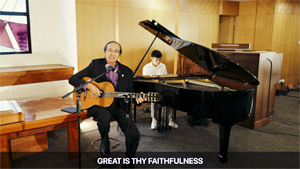 On 1 March 2021, the ACS Family congregated virtually at the ACS135 Thanksgiving Service. Produced by the ACSOBA, the Service was telecast twice on that day - the first at 8:30am to all the ACS Schools with 11,000 students and 2,000 staff in attendance and the second was live-streamed at 6:15pm on Youtube via the acs135.com website and made available for replay. Close to 5,000 alumni across the world have since watched the Service.
We were honoured by Bishop Dr Gordon Wong as the Guest-of-Honour who not only delivered the Devotion - One Hope, One Heart, One ACS, but also led in the much-loved hymn 'Great Is Thy Faithfulness' on his guitar. It was heart-warming to hear him share about his own experience at ACS, its impact on shaping his life and the gift of hope that we have been abundantly given.
Highlights of the Service included a virtual tour of the ONE ACS Heritage Centre, Special Greetings hosted by 'Singapore's Number One ACS Fan', Kim Huat (as portrayed by Mr Brown), a drone video of all the 7 schools campuses entitled 'On the Wings of Bishop Oldham's Dreams', 'The Best Is Yet To Be', a visual odyssey of the ACS journey from 70 Amoy Street to our most recent campus, ACS Jakarta and the ACS135 Virtual Choir consisting of (over) 135 singers. We were also blessed with the angelic renditions of 'To God Be The Glory' and 'Be Thou My Vision' by members of the ACJC Alumni Choir and recollections by ACS alumni.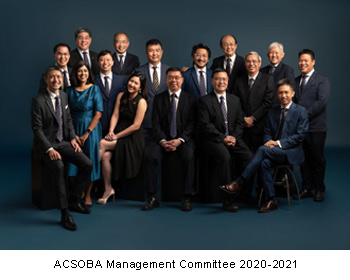 The ACSOBA would like to thank Klaus Tan, ACS (Independent) Class of 2018, for his tremendous commitment to the production of the Thanksgiving Service and the acs135.com site. His amazing talent, creative vision and steadfast patience are greatly appreciated. Please visit acs135.com for our full list of acknowledgements.
It has been a privilege of a lifetime to be at the helm of both the ACS125 and ACS135 Organising Committees and to see how ACS has evolved and progressed under God's divine favour and leadership. The efforts of committed alumni enabled by the Holy Spirit ensures that we can carry on the traditions of ACS from generation to generation. Our buildings will crumble, the leadership of our Nation and schools will change, but what must continue to endure is our commitment to carrying the torch of the ACSpirit.
To God Be The Glory, The Best Is Yet To Be.
Joy-marie Toh (ACJC' 91)
2nd Vice-President,
ACSOBA Executive Producer
ACS 135 Thanksgiving Service