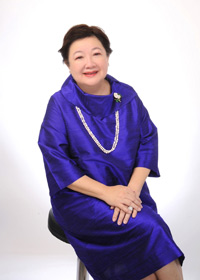 After two separate stints of distinguished service to ACS totalling almost 22 years, Mrs Mildred Tan has decided to step down from the ACS Board of Governors (BOG) on March 31, 2021 to take on more responsibilities in the Public Service. The former past Chair of the National Volunteer and Philanthropy Centre, Mildred was recently appointed to the Council of Presidential Advisers.
Mildred has been a stalwart for the Church and for ACS and we will miss her wise counsel at Board meetings as her heart has always been for the ACS Schools. Please join me in thanking Mildred for her years of service to ACS and wish her well in her new endeavours and responsibilities.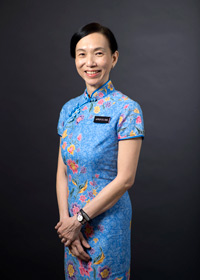 Joining the ACS BOG on April 1, 2021 is Associate Professor Ong Biauw Chi, the current Chairman of the Medical Board at Sengkang General Hospital, Clinical Associate Professor, National University of Singapore, Faculty of Medicine and Associate Professor, Duke-GMS, College Master. Biauw Chi joins the ACS BOG with a wealth of experience in medicine and academia. She graduated from ACJC in 1980 as the Tan Chin Tuan Scholar, and went on to obtain her MBBS from the University of Singapore in 1986, and a Master of Medicine in Anaesthesia with the gold medal award from the NUS Yong Loo Lin School of Medicine in 1992.
We pray for God's continued blessing of wisdom and health for both Mildred and Biauw Chi in their respective new appointments.
To God be the Glory. The Best is Yet to Be.
In His Service
Mr Richard Seow
Chairman