Dick & Florence (Canada)
& Kanayson Kiribala (USA)
The Class of 67/69 met twice in February to welcome two visiting school mates.
13 of them got together on February 2 to catch up with Dick Ho and his wife Florence Fam from Canada while another 16 gathered for dinner on 12 February to welcome Kanayson Kiribala from Los Angeles, USA.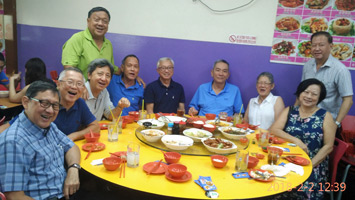 Lunch with Dick (4th from right and Florence (3rd from right)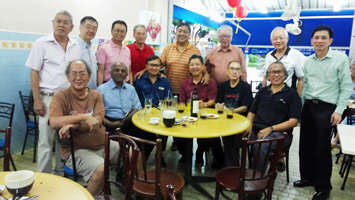 Dinner with Kiribala
Arthur Yap (Canada)
Several members from the ACS Class of 57 met up for lunch with former schoolmate, Arthur Yap from Vancouver, Canada recently.
Arthur was in town to receive the National University of Singapore, Faculty of Arts and Social Sciences (FASS) Distinguished Arts & Social Sciences Alumni Award 2018 for his significant contributions to the faculty and university.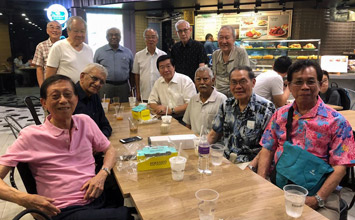 Arthur lunching with fellow classmates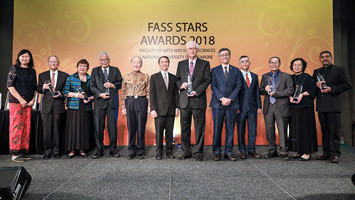 Arthur Yap (third from right) at the FASS award presentation