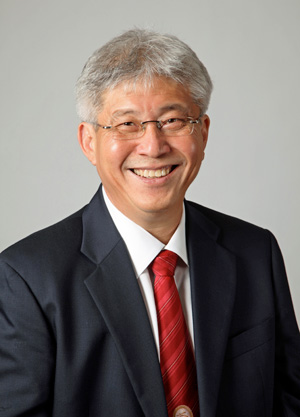 MR EDWIN LEE
20 September 1955 - 29 May 2021
Edwin Lee was a student at ACS from his primary school years until he was 14 years old, when he went to Australia to continue his studies. Although his time at ACS was short, he always had an affinity with the school and stayed in touch with his friends there.
He contributed both funds and his expertise with his hands-on approach to various ACS building projects and repairs in spite of his busy schedule as the Executive Director of Lee Kim Tah Holdings, Singapore National Olympic Council (SNOC) treasurer, Singapore Olympic Foundation director, Singapore Taekwondo Federation (STF) and Chinese Swimming Club (CSC) president, as well as the Singapore Island Country Club (SICC) Planning and Redevelopment Committee 2 chairman.
He will be remembered for his generosity, integrity, loyalty, love for family and faithfulness to God. A condolence message was put in the Straits Times from The ACS Family of Schools, The ACSOBA and the ACS Foundation, and a combined wreath from the ACS Family, was sent to his family.
We bid farewell to a true ACSian.