ACS OBA Hosts First eAGM
"In the middle of every difficulty lies opportunity" – Albert Einstein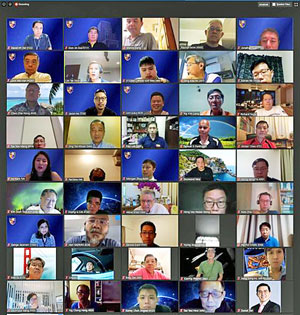 The words of Albert Einstein rang true when the ACS OBA convened its first ever online Annual General Meeting (AGM) this year. Originally scheduled for March 27, 2020, the meeting had to be cancelled because of COVID-19 circuit breaker measures. However, rather than wait for the measures to end, and also because of the uncertainty that gatherings and social distancing restrictions may still be enforced after the measures are lifted, the Management Committee (MC) took the initiative to convene the OBA's first ever online AGM instead.
The e-AGM was successfully convened on May 29, 2020, thanks to painstaking planning by the MC members; no stones were left unturned and the organisers even conducted dry runs to ensure that the meeting ran smoothly without hitches.
At the meeting, the OBA bade farewell to Mr Lim Tat, the outgoing President and thank him for his leadership of the OBA in the last 4 years and welcomed Mr Lock Wai Han as the new OBA President. Others who were elected or re-elected included 1st Vice-President Dr Wong Heng Yu, 2nd Vice-President Ms Joy-Marie Toh, Honorary Treasurer Mr Tang Kee Fei, Assistant Honorary Secretary Ms Ganga Jayaram, and Committee Member Mr Jonathan Yuen.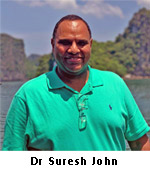 Being held online was a welcomed opportunity for members residing overseas to participate in the annual AGM. Echoing this sentiment was Dr Suresh John (ACS Class of 1978) from Melbourne who said
"It was great because for once, those of us overseas could join in the meeting. I like to believe the OBA is now an international diaspora – in fact, there is none outside Singapore. It was a good meeting because it focused first on the Lord and how He sustains and inspires our past and present students. I guess this meeting was the shortest because the usual reports had been submitted as documents. I for one happy to attend – I think this is closest I have to serving in the OBA proper".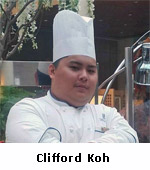 Another positive outcome arising from the e-AGM was that about 40% of the attendees were attending the meeting for the first time. Among them was Clifford Koh (ACS (International) Class of 2013) who had this to share:
"It was smooth and straight-forward experience but without the restriction in place, I believe that it would have been a great occasion for socialising and making new acquaintances. Definitely looking forward to the next AGM and OBA events as well. I hope that this won't be the last time that the AGM is held online so that we can have members who are not in Singapore to join in".
To God be the Glory. The Best Is Yet To Be!
Mr Rayson Seow