Nearly a hundred retired ACS teachers were treated to an evening of fun and entertainment by the ACS OBA at the annual Retired ACS Teachers Tribute Dinner on 1 September 2017, held at the Lee Kong Chian Auditorium, ACS (Barker Road).
No effort was spared by the OBA to make the evening a memorable one for their former teachers and principals. The retro theme with food stalls serving popular local dishes and snacks from days of yore, such as kachang puteh, white rabbit sweets, cookies and even potong ice cream served from a traditional ice cream cart, set the partying mood for the evening. It was indeed heartwarming to see our mentors enjoying themselves and having fun at the photo booth; some were game enough to go on stage to sing while others danced.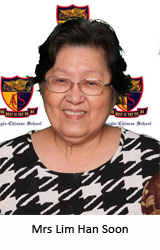 Echo took the opportunity to talk to some of the retired teachers and principals. Mrs Lim Han Soon, former Principal of ACJC (1997-2002), shared that she was enjoying the evening meeting former colleagues and students, some of whom she had not seen for quite some time. According to her, "What impressed me most was the display of the ACS spirit and the way the Old Boys show their gratitude to their mentors by sponsoring the dinner and donating generous prizes and gifts, and also through the ACS Retired Teachers' Fund".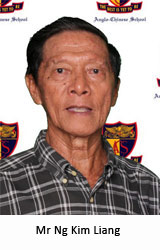 Sharing Mrs Lim's sentiments, Mr Ng Kim Liang, ACS Class of 55 and former ACJS/ACPS teacher (1956 to 1998), added: "It is most gratifying for us teachers to be remembered by our former students, especially when they do so in a subtle way. For example, on more than one occasion when I asked for my bill after dining with family and friends at restaurants, I was pleasantly surprised to be told by the cashier that my bill had already been settled by an anonymous gentleman who said he was from ACS and that I had been his teacher!"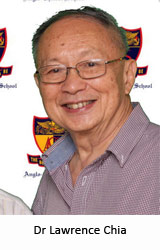 For Dr Lawrence Chia, former Principal of ACS (Independent) from 1988 to 1993, the evening not only brought back many fond and grateful memories but also something that only ACSians can feel and express. Awarding full marks to the OBA, he said, "I was touched and thankful to see the generosity and gestures so graciously shown by the OBA towards their former teachers. So much thought, personal attention and sensitivity to our every need was shown and felt. Mutual respect, gratitude and suchlike attributes were in abundance. All these typified our ACS spirit and the bonding we enjoyed not only in ACS days but since. As always the evening ended with the singing of our beloved school anthem, signifying both our sentiments and our resolve to so carry on in fellowship and service that truly THE BEST IS YET TO BE."
We wish to thank Tang Weng Fei, Ong Su Pin, Ong Tek Khoan, Lock Wai Han, Joy-marie Toh, Stephen Chen and Jerry Lim who made the evening memorable with their generous gifts, and also the ACS Class of 60 for sponsoring the celebration cake.
We are also grateful to our ACS grandparents David Teo for the Super Coffee Essenso gift packs and Ashok Kumar Hiranandani for the customised chocolates from the Sofitel Singapore.
Last but not least, we are touched by the support of our Old Boys who came forward to roll up their sleeves alongside the committee – David Ng, Morgan Zhou, Jason Ho, Leon Subur and Andrew Law.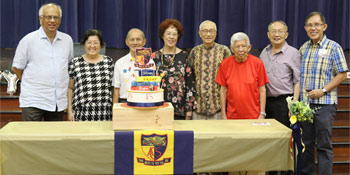 Yummy snacks from days of yore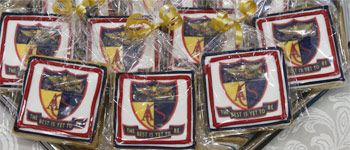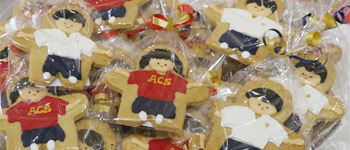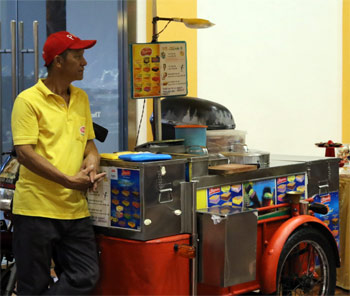 Retired ACS Teachers Got Talent!