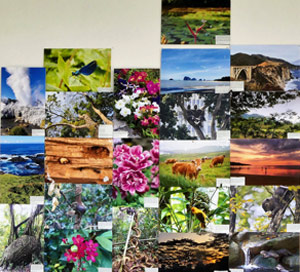 The catastrophic consequences of global warming and climate change are alarming. Global temperatures are rising, ice caps are melting, sea levels are inching up and extreme weather is causing havoc around the world. Deforestation, urbanisation and pollution are threatening wildlife and marine ecosystems and every year, plastic trash is killing thousands of marine mammal, including whales, porpoises, dolphins and seals. If global temperatures continue to rise 3 degrees Celsius by 2050, the United Nations has predicted millions of people and scores of animal and plant species may be decimated.
Time is running out as the scenario is getting worse by the day. Although many of us may not be around to face the eventual catastrophic consequences, it is comforting to know that the ACS family of schools are doing whatever they can to prevent the worst from happening and to save the environment for future generations. Besides raising awareness and on-going efforts like recycling and conserving energy and water, the schools have also initiated campaigns and activities to encourage students to do their part, however small, to help save the environment. Below is a summary of the initiatives.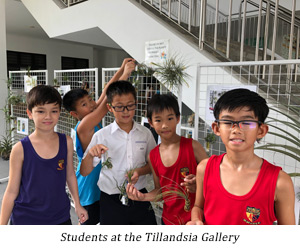 ACS (Junior) believes everyone can make a difference if they do their part, however small, to save the environment. It has initiated activities to create greater awareness and to encourage positive actions among students and teachers.
In the classrooms, staffrooms and school office, there are bins for collecting used paper. When the ones in class are full, they will be emptied into the main recycling bin by the Green Captains.
After the good response last year, the Green Photography Competition was repeated this year from May 4 to August 4 with the focus on inspiring everyone to conserve and protect our natural environment.
The P4 students are given the responsibility of taking care of the air plants at the Tillandsia gallery. They learn how to use the limited spaces in the environment creatively and enjoy observing and monitoring the growth of their plants which are mounted vertically.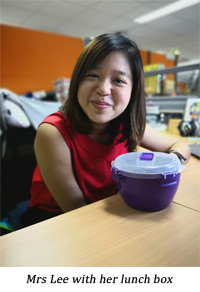 In last year's Greenwave Competition, a group of P5 boys came up with the idea of a transparent recycling bin made of used empty plastic bottles which allows any contaminants to be easily seen and removed. For their initiative, they received the Encouragement Award and a $200 prize.
In Term 3, students will learn more about climate change and its impact during Climate Action Week. There will be hands-on activities during recess to engage the boys in this. A water conservation programme that integrates Social Studies topics and Values In Action will also help P3 students understand the need to conserve resources, especially water, and provide them with a chance to spread the message to their families and friends.
Some staff members have started bringing their own reusable containers to pack lunch for themselves at the canteen stalls instead of carrying takeaways in disposable boxes. "I hope to play my part in reducing waste and saving the environment for the future generations," said Ms Priscilla Lee who is often seen queuing in the canteen with her blue container.
Indeed, as a school community, ACS (Junior) hopes to continue with these efforts and more, and be good stewards of the resources in our country and our world.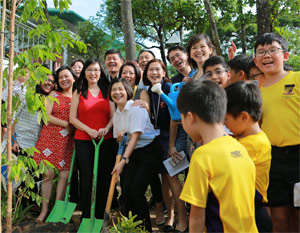 Recognising the serious consequences of global warming and climate change, our schools have been playing a key role in educating our young students the importance of protecting our environment. ACS (Primary) advocates the importance of freshwater and the need to save water and make every drop of water count. On World Water Day which was celebrated on March 27, pupils, staff and parent volunteers turned up all dressed in various shades of blue and formed the shape of a water droplet in support of PUB's GoBlue4SG Movement. Parent volunteers worked tirelessly to 'dress' the library in blue and had the various books on water displayed in the library were well received by pupils.
On May 22, ACS (Primary)'s commitment to the Green Wave Movement was felt once again for the 12th year, when School Leaders, staff, parent volunteers and pupils were involved in the planting of a local tree, Yellow Cow Wood (Cratoxylum Cochinchinense (Lour) Blume). It was the school's preferred choice as this species is a native flowering plant that feeds caterpillars of three types of butterflies, symbolic of uniting different populations.
Held from May 29 to 31, ACJC Arts Council's first-ever Cloth Behemoth is an up-cycling initiative to encourage staff and students to exchange preloved clothes.
Given the ever-increasing demand for new designs and new stock, fast fashion companies such as Cotton On, Espirit, Forever 21, H&M and Uniqlo contribute significantly to climate change. On average, carbon emissions from textile production add 1.2 billion tonnes of carbon dioxide per year. This is exacerbated by our consumerist culture, which has led to clothing being disposed of faster than ever before. The shorter "lifespan" of each clothing item does not only contribute to pollution by creating further demand for new clothes but can also adversely impact the environment when improperly disposed of. Hence, Cloth Behemoth sought to offer staff and students a means to not support the fast fashion industry by giving old clothes a second life with a different owner.
Through Cloth Behemoth, students were reminded not only of the significant footprint that our human activities have on the environment. More importantly, it was a timely lesson on how small actions on our part as an individual can make a huge difference and, hence, the importance for acting today.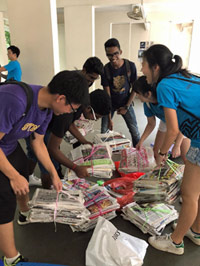 Raising Environmental Awareness
ACS (Independent)'s Environment Focus Group (EFG) is a student-initiated club which aims to raise environmental awareness among the student population through various environmental projects such as the annual Youth Environmental Day (YED) and the biannual Singapore Garden Festival.
According to Joshua Tan Kai Shenn (6.06), Vice-President of the EFG, "One of the ways we raise environmental awareness is through the EFG camp where activities are centred on environmental issues. In conjunction with YED, we also ran a campaign to raise awareness about issues regarding plastic in our canteen".
RecycleAC was another project initiated by the EFG to encourage recycling in our school. "For this project, recycling bins for paper, cans and plastic bottles were placed around the school for students to use. And, RecycleAC ran the Dover Project where our students went door-to-door to collect old newspapers. These were then sent for recycling", Joshua added.
ACS (Barker Road) is fully committed to educating and encouraging the young to do their part in saving the environment. Besides on-going initiatives like recycling and conserving energy, the school organises events and projects to acquaint students with the dire consequences of global warming and to encourage them to act responsibly to save the environment.
Combating Climate Change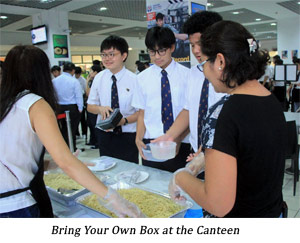 On World Climate Day last year, students did a presentation to raise awareness of the effects and causes of climate change. The classes then took on various projects to combat climate change; these include using recycled materials to make terrariums for sale and recycling projects throughout the year. This year, a Secondary 1 class worked on a project to achieve Zero Waste and shared their findings during assembly when they presented the goals for Zero Waste and the realities facing Singapore.
BYOB (Bring Your Own Box)
On Staff Bonding Day, April 17, all staff were gifted a glass container to encourage all to cut down on single-use containers when we buy food from the canteen. Together, we can save Mother Earth for future generations!
Collaboration with Food Ministry
In April 2019, the school collaborated with our Parents Support Group, Family@Barker's Food Ministry to have students bring their own containers for the Great Green Spaghetti Cookout.
Small Steps, But Making An Impact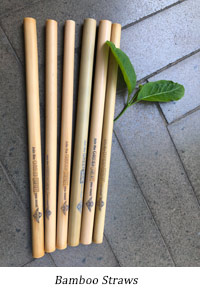 Since ACS Jakarta's new Global Perspective programme was introduced last year, many environmental issues were discussed and projects undertaken to get students to apply what they have learnt, and to realise that their efforts matter. Activities involving in-depth discussions, designing publicity materials and presentations enabled students to reflect on the way in which personal, local and global issues are linked.
Last academic year, Grade Five students undertook an interdisciplinary project which involved Art, English and Global Perspectives lessons. They delved into the theme of Ocean Trash and its implications on marine environment. As its culminating activity, their artwork using recycled materials were auctioned. It garnered IDR 16.9million (approximately SGD 1,600) and the bulk of the proceeds went to Rawinala, a special needs school which they visited last semester for their Learning Journey.
This academic year, the most popular GP topic was, 'Reduce, Reuse, Recycle'. Many did their best to continue creating awareness through presentations while some groups distributed self-designed tote-bags made from recycled materials; others made short videos, brochures and even organised bake sales to help fund the cause. One such group used the funds collected to buy and distribute bamboo straws to everyone in the school community.
Although the steps taken are small, the students have created an impact, and this has encouraged people to be more aware of more environmentally conscious. "Through the exposure and activities undertaken in school, we hope our students have learnt that despite their young age, they can certainly make an impact and contribute positively to the world", said Ms. Srina Shari, the HOD Global Perspectives (Primary).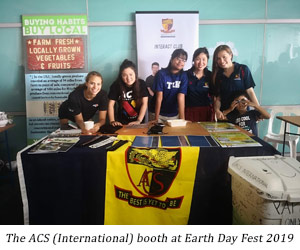 In its bid to combat global warming and reduce carbon footprint, ACS (International) has been actively involved in the several green initiatives to spark students' interest in becoming a zero-waste school.
Earth Fest 2019
Participating in EarthFest for the first time, students from the Interact Club showcased the school's various environmental projects at the Marina Barrage on 20 January. These included Julie Park's (6 SVM) "Conscious Bin", Sarah Darmawan's (6 GHK) "Tree Sponsorship" Campaign and Eriel Pang's (6 Thoburn) "Dead Leaves Paper" Project.
Rainforest Restoration
ACS (International) students attended a workshop in the nursery of the United World College South East Asia (UWCSEA) Dover Campus to learn about various tree and plant species and tree-planting techniques. Later this year, the students from both institutions will be partnering again in tree-planting to beautify our school campus.
Conscious Bin Campaign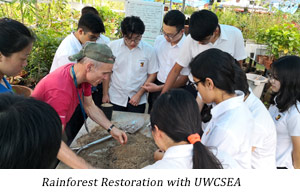 Julie Park's (Head Girl, 2018-2019) "Conscious Bins" campaign to get students to be more personally involved in paper recycling won the overall third place in the Junior College category of the nationwide Green Wave Environmental Care Competition 2018. She also bagged the Good Speaker Award in the competition.
Zero Waste City Workshop
Mr Remi Cesaro, a zero-waste consultant, introduced the concepts of waste management, sustainability and Zero Waste to students at a workshop in March. At the workshop, the students brainstormed to find solutions for waste reduction, recycling, and raising awareness in the school. These ideas will be gradually implemented across the school in the coming months.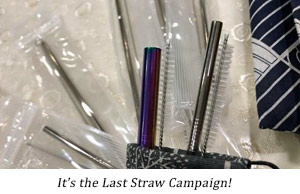 Paper Recycling Campaign
To continue ACS (International)'s baby steps to work towards becoming a "Zero- Waste School", students routinely collect recycle boxes from every classroom and staff at the end of each term. The recycled items are then sold to a waste management company, with proceeds of the sale going to needy families.
Straw-Free Campaign
A plastic-straw free campaign titled "It's the Last Straw!" was launched schoolwide in Term 4 of 2018. Metal straws were sold to students and staff in the school's bid to become one of the first in Singapore to be completely rid of plastic straws.